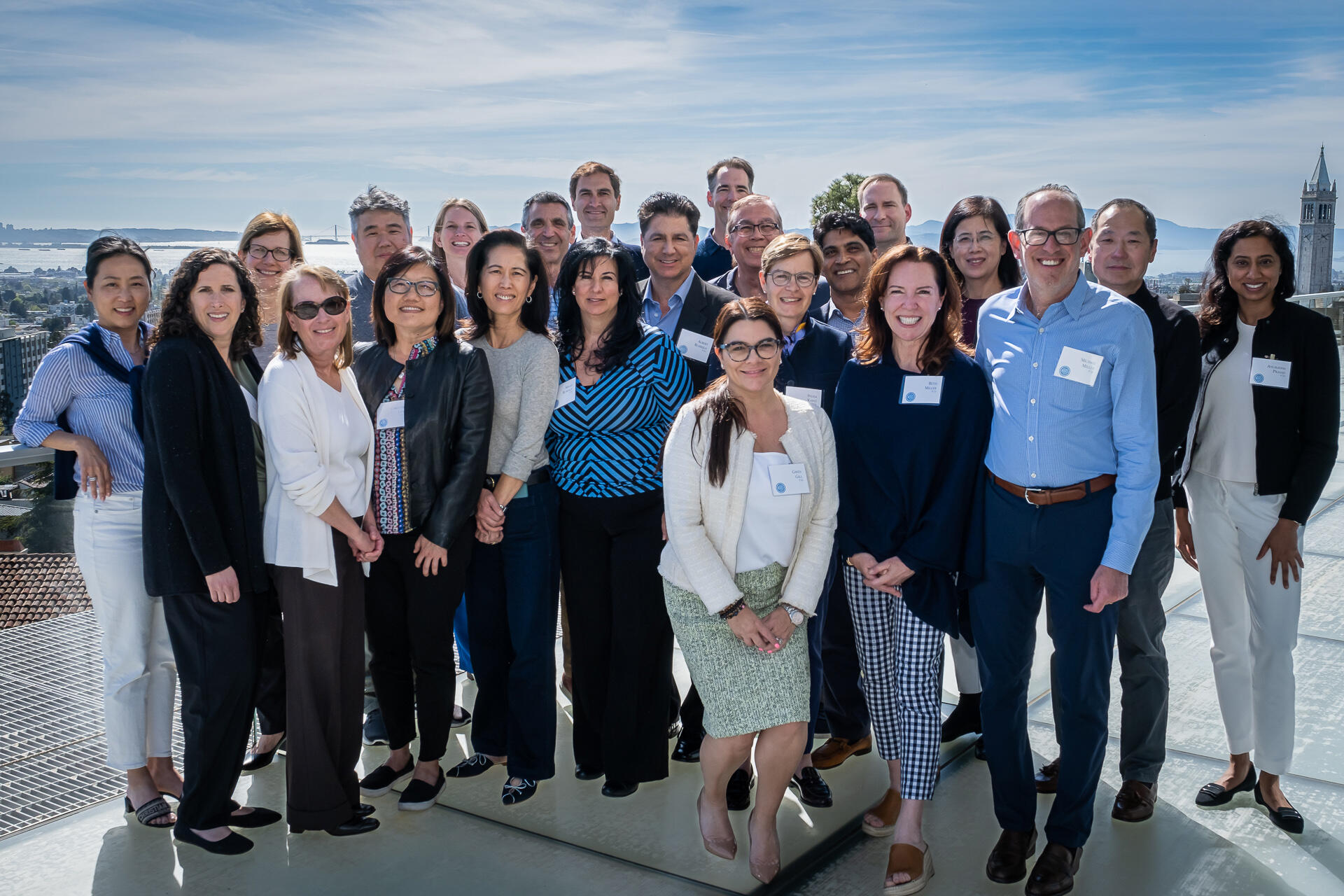 Champions for Berkeley
The Cal Parents Board is a dedicated group of UC Berkeley families who believe deeply in advancing the university's public mission and impacting the lives of Cal students through philanthropy. Board members are the greatest advocates for parent engagement with campus and support of the Cal Parents Fund. They serve as a resource to fellow Cal families and share their perspective with campus leadership.
Impacting Student Life
Board members make Berkeley a top philanthropic priority and are invited to join the Charter Hill Giving Society at the Partner Level ($10K) or the Patron Level ($25K and higher) annually. As they deepen their knowledge of the university and their student progresses through their journey at Cal, families may identify an area of campus where they can have great impact through a significant gift that honors their student's experience.
Connecting and Inspiring
Board families convene at binannual meetings and other special events, engaging with campus leaders, finding community, and making our large campus feel smaller. This unique exposre to Berkeley's ethos inspires creative philanthropic leadership. Board members not only set an example of generosity but may also encourage families in their Cal networks to join them in giving to Berkeley.
Making a BIG Difference
During Big Give, Berkeley's annual 24-hour fundraising blitz, the Cal Parents Board funds a Big Match challenge gift to inspire support for the Cal Parents Fund. They also support the Giving Day Contest Fund, motivating student groups to fundraise for their activities and experience the power of philanthropy. Board members may also participate in the Big Give Parent Textathon to rally support from fellow Cal parents.
The Cal Parents Board is supported by Berkeley's Office of Parent and Family Philanthropy. To learn more, contact Mary Kelley, Director of Parent and Family Philanthropy at marykelley@berkeley.edu.